HSD 2.0 is live on Kickstarter!

Neptune's excitement boils as she waits for HSD 2.0 to be released! HSD is one of her favourite tabletop RPGs for the universe that has been created not only has the furry theme but a deep law too. We at Middlesfur wish Pierce Fraser all the best with his new Kickstarter and are keen to see more of the Sol and the Vectors that live within.
"HC SVNT DRACONES puts you in the body of a human experiment that outlived its creator, and has gone on expanding into the galaxy while trying to heed the lessons of a race that fell to ruin. It's about exploration and fear, expansion and conquest, intrigue and subterfuge, and ultimately, it's about you, learning to be you, when all the trappings of humanity you define yourself with are dead and gone.
A unique character generation system allows you to assemble your Vector layer by layer, from their family to their species to the unique anatomy that defines their appearance. Interact with your story on two legs or four, from 6 feet up, or less than one. Explore new character interactions and problem solving possibilities when your party can range dramatically in size and shape from person to person.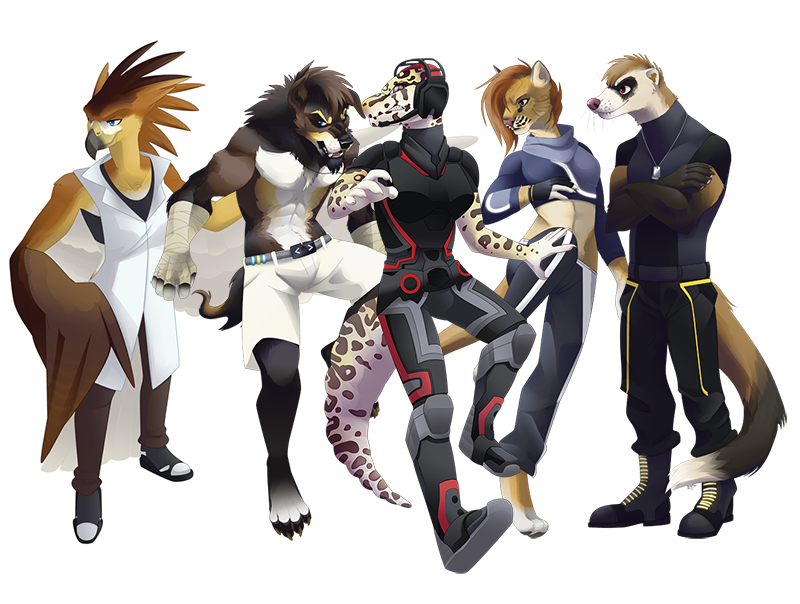 This new and original RPG setting in the post-human Sol system features a dynamic dice system that allows players to approach problems from a variety of angles, rather than using a single blunt-force solution for everything. With a fresh combat system that incorporates enemy morale and the benefits of leadership, to bizarre implants that grant otherworldly abilities at grave personal cost, HSD promises a gaming experience uniquely different then your usual fare of elves and goblins. Learn about the 8-10-12 dice system in the book, or at http://hsdroleplayinggame.com/videos/ "
If you want to download the pdf or get the book it's available here and more information can be found at: hsdroleplayinggame.com/