Hey furs, as you may have guessed from the title September will be our 5-year anniversary of Middlesfur goodness! We still cannot believe that we have been going for so long. If you been to our anniversary meets before you'll know we have a pub quiz with prizes and this year will be no different. We will have our games and other little surprises sprinkled throughout the day. We hope you can join us for the big day and please let us know if you're bringing a suit so we can have enough water on hand for the fursuit walk.
Schedule
11:30 Meet at Middlesbrough Bus Station.
12:00 Head to Resolution (downstairs at the back).
13:00 – 14:30 pub quiz
14:30 – 15:45 Fursuit walk (optional, usually at least one committee member will remain at the pub).
15:45 – 17:00 games and socialising
17:00 Meet ends at Resolution.
Location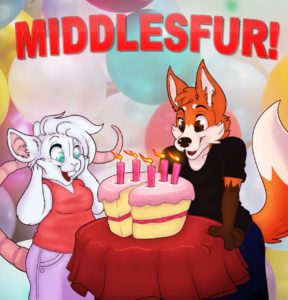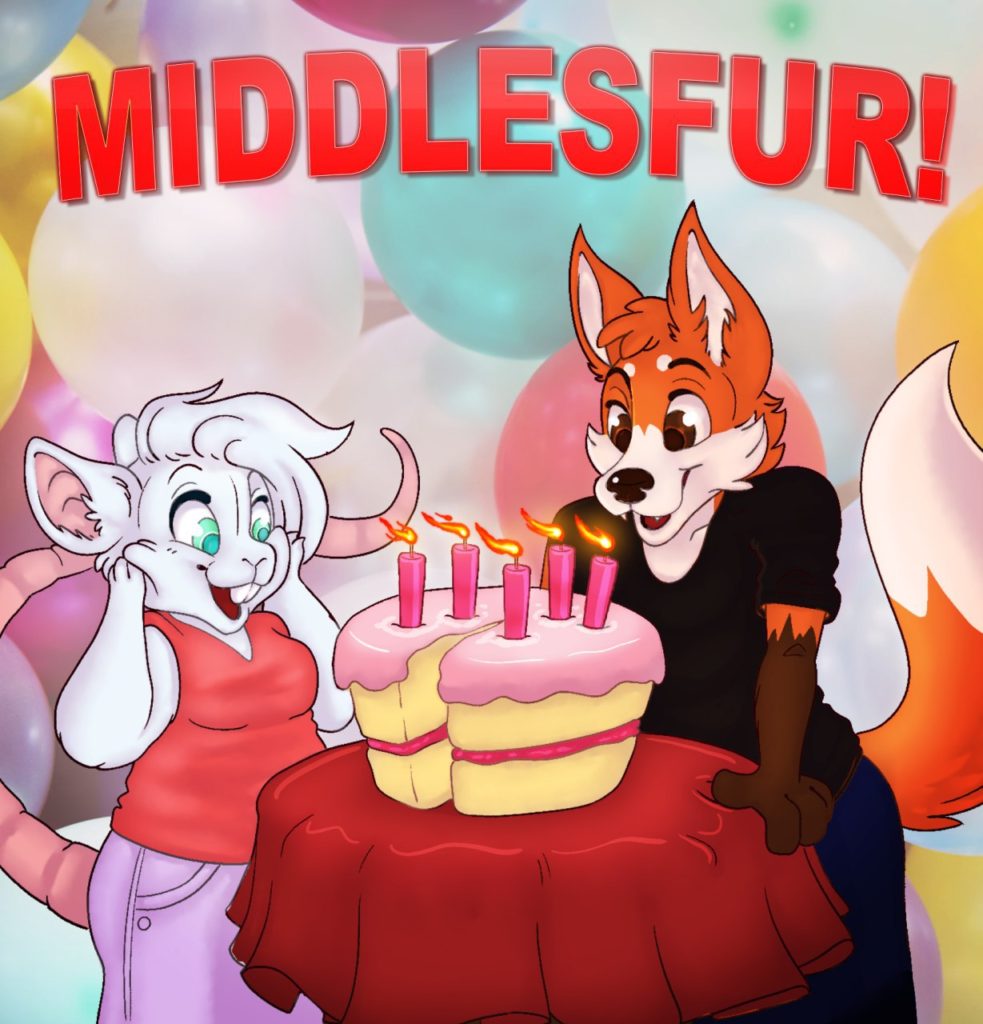 (Anni-fur-sary artwork by Frith)