Hey guys,
It's now summer! Yay! So we thought we would shake things up a bit and have a casual meet up instead of our usual. We won't be attending our usual venue as both hosts will be attending a wedding. However, we still plan to meet at the train station and head off from there. We hope you will all join us in our merriments as we plan to either spend the day viewing the local entertainment such as museums and galleries, or if the weather is lovely we plan on spending it in the great outdoors having some Summer fun, hopefully our very own Spirit Wolf will be able to share some of his musical talents with us. You guys are also welcome to bring along suitable outdoor events and maybe if it looks as if the weather is good enough we could all go for a picnic in the park!
12:00 Meet at Train station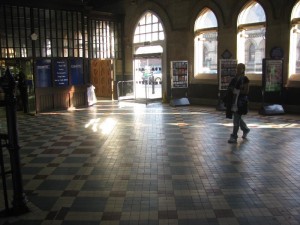 12:30 Head out for lunch and decide on day activities.
If you have any questions or very appreciated suggestions please reply to this or contact Desirae, Neptune, or Spirit (Wolfie) or comment below:
@Neptune_Colt
@HeyImSpiritWolf
@DesiraeMarmi