Well hello everyone, it has come to that time of month once again where we all meet up fur fun and games (see what I did there?!), enjoying the atmosphere at our wonderful Coffee House venue where food and drink is readily available! We ask you refrain from bringing your own snacks etc., this would be awfully unfair on our wonderful host Laura, as she willingly gives the venue for free and entirely to ourselves! :D
We are hoping to plan a lovely fursuit walk to begin in a few months times, however we would love to have input on where you would like to walk and any insecurities you may have as we want this walk to be fun and enjoyable for you! Please feel free to discuss this at the meet with your fellow community, we don't bite!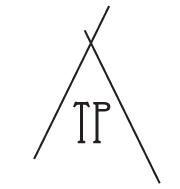 The venue is definitely worth coming along to with it's relaxed and social atmosphere, with wonderful hosts Laura and Clare and can be found here:
https://www.facebook.com/TPcoffeehouseandcafe/?fref=ts



Anywho, here is our plans for the day:
11:30: We will be meeting in Middlesbrough's train station just outside WHSmith.
12:00: Leave the train station to walk to the venue (TP Coffee House and Cafe Ltd) where the meet will commense, games and such will be played and there is a gallery if you wish to inspire yourself with beautiful artwork. Remember to order lots of delicious treats and refreshments! (Sorry to plug it again but there has been a decline in purchase of produce.)
17:00: The meet will come to a close, feel free to move onto another venue with your fellow furs, socialising is always important!
Any questions then feel free to ask us (your ever supporting commitee) over at :
Wolfie (@HeyImSpiritWolf),
at Middlesfur's official Twitter page (@middlesfur),
Neptune's Twitter page (@Neptune_Colt),
My twitter (@DesiraeMarmi)
or at our website at middlesfur.co.uk (all details to the meet can also be found on our website)
Hopefully see all you guys there! *highpaw*